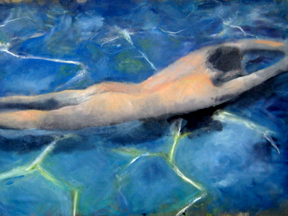 i
n the river
Spiritual Aquatics
We have to work hard to maintain a healthy body. Why not work out a spiritual body?
I often approach a canvas with trepidation, though sometimes, I dive right into the 'flow' of what and where
the piece wants to go. It's a switch in my head and body. When I let go, the paint flows like water,
the sound of the brush in total harmony.
karmic dish
dream swimmer no. 1 fourth chakra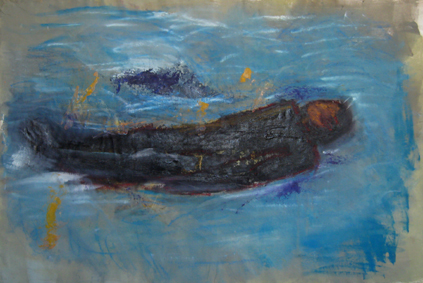 in the river no. 3
dream swimmer no. 2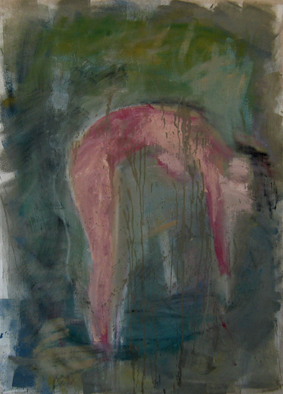 seventh chakra sixth chakra fifth chakra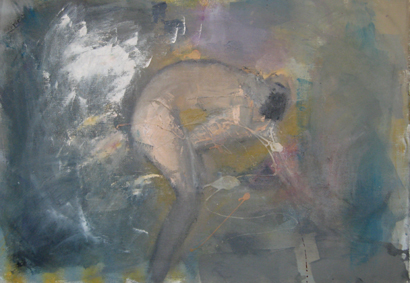 diver no. 1
diver no. 2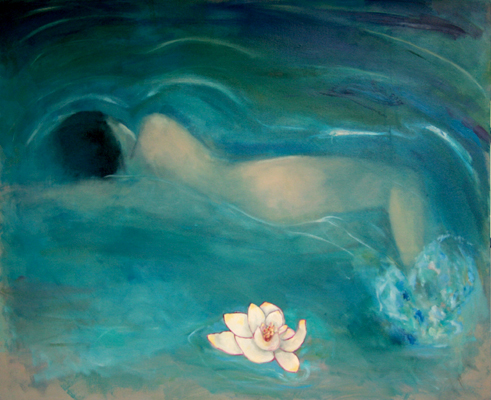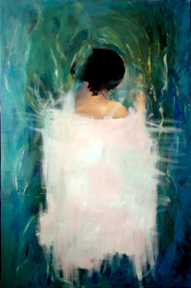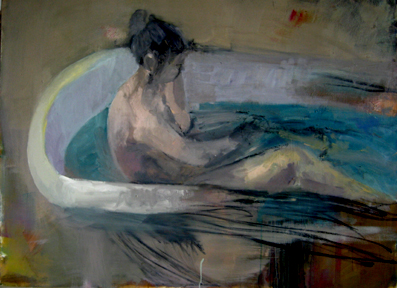 dream swimmer no. 3 lotus sophia bather